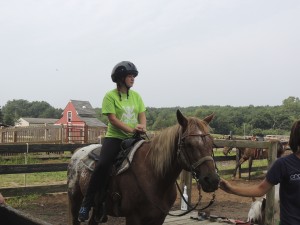 One of our most popular camps, Adventure Camp is an action-packed week filled with every bit of the traditional summer camp experience. Highlights of Adventure Camp include horseback riding and a river canoe trip! Our braver campers will have the opportunity to learn Wilderness Survival and back-country camping.
All of our campers will also be able to swim, fish, roast marshmallows, and expand on their relationship with God through active and engaging worship services.
Adventure Camp is designed for campers who have completed grades 6-8.
2017 Dates
Start Date: Sunday, July 23, 2017
Start Time: 4:00 pm
End Date: Friday, July 28, 2017
End Time: 11:00 am
Adventure Camp requires a few extra permission forms for off-site activities. Please download those forms here and have your camper bring signed and completed forms to camp.
Adventure Camp Costs
Cost: $415 ($395 early registration)
Siblings or second registration: $ 365 / $ 345
Sibling/second registration rate: Get a $50 discount for the second (or third, or fourth..) child that registers from the same family, or when the same child signs up for more than one session. This applies to youth camps only, not family camp or young adult camp.
Register for Camp
Online Registration:
Our online registration system is secure and easy! The health form is included, so please have your insurance card ready. You have the option of paying in full, or making a deposit of $50 and paying the balance by June 11.