Camp Talahi offers overnight summer camp sessions for kids from Kindergarten to High School graduation, plus weekend retreats for young adults, adults, and for families. Each camp is filled with fun activities and engaging worship. You'll walk away with memories that will last a lifetime.
---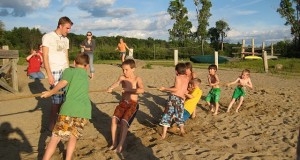 ELEMENTARY OVERNIGHT CAMPS
Mini Camp     
June 29-July 2, 2018     GRADES K-2
Created for our youngest campers who are ready for a 3-night sleepover, this shortened version of our camp program offers a great introduction to summer camp. Campers will be able to swim, hike, craft, play, sing and explore under the supervision of a trained staff. Read More
Junior Camp     
July 8-13, 2018     GRADES 3-5
A long-standing Talahi tradition, this camp is a full five day session of all the activities you'd expect from summer camp. Campers will work together to finish our Adventure Course, plan the evening Vespers service, canoe on our secluded lake, and make crafts and new friends. Read More
---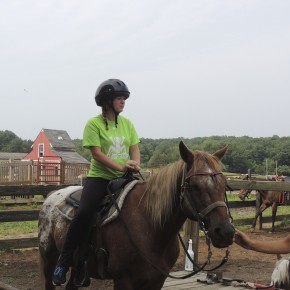 MIDDLE SCHOOL OVERNIGHT CAMPS
Adventure Camp

    
July 22-27, 2018     GRADES 6-8
One of our most popular camps, Adventure Camp is an action-packed week filled with every bit of the traditional summer camp experience. Highlights of Adventure Camp include horseback riding and a river canoe trip! Read More
JR High Camp
June 24-29, 2018     GRADES 6-8
It's back! Again, we're offering a well-rounded, traditional camp specifically for middle schoolers! Loved MADD or GAS camp? We'll continue incorporating all of these elements into the week PLUS doing what we do best, which is good ol' camping activities like canoeing, hiking, crafts, etc. Read More
---
HIGH SCHOOL OVERNIGHT CAMPS
Counselor In Training (CIT) Camp  
June 17-22, 2018     GRADES 9-11
At this leadership camp, CITs learn the skills it takes to be an amazing counselor, from leading songs and games to public speaking and group dynamics. CITs return to camp throughout the summer to lead younger campers. Read More
Senior High Camp     
July 15-20, 2018        GRADES 9-11

Senior High Camp combines the camping activities we all know and love with new experiences and challenges. Read More
---
WEEKEND CAMPS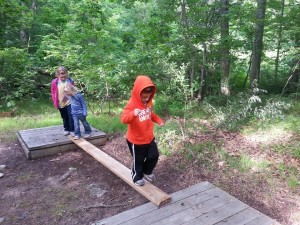 Family Camp
July 13-15, 2018     All ages welcome
Camp Talahi is a great time for the whole family! Enjoy camp's beautiful scenery during a laid-back weekend for families of all shapes and sizes. The schedule for family camp is flexible, and our Counselors in Training will be on hand to offer games, crafts, nature hikes, and activities for kids of all ages. Read More
Transgender Youth and Family Retreat
July 13-15, 2018       All ages welcome
This session is designed for transgender youth and their families. Participants will spend a relaxing and supportive weekend at Camp Talahi partaking in activities such as lake front, horse activities, camp fires, arts and crafts, hiking, boating, and more. Support groups will also be available.
Although family members are encouraged to attend, youth (anyone under 18) are welcome to come with or without an adult.
More info coming soon.
Young Adult Camp
May 25-28, 2018     Ages 18+
Connect with friends, relive old memories and make new ones during a fun-filled weekend at camp. Whether you have years of history at Talahi or you've never been before, this retreat offers the opportunity to relax, connect, explore, and discuss matters of faith in a safe, welcoming setting. Read More