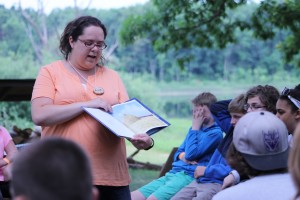 Being a volunteer chaplain at Camp Talahi is a unique opportunity that enriches the lives of the campers and all who attend camp.
As the spiritual leader for the week, the chaplain will lend their time and wisdom to lead and support all worship experiences and activities.
The Chaplain will participate in one full week of camp and is responsible for supporting the campers in the planning and execution of all morning watch and vesper services.
For more information or to apply, please download our Chaplain Support Document and send the necessary paperwork to info@camptalahi.org.