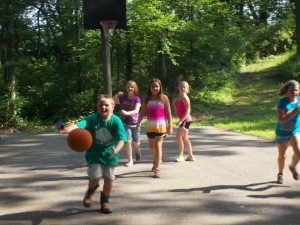 New in 2014!
GAS Camp is our newest camp, and is for all of the kids who just can't get enough of games, sports and science. We will be playing games such as ultimate Frisbee, Handball, Splashball (similar to water polo), along with old favorites like soccer, basketball and volleyball. When our bodies need a rest we will use our minds to create simple machines and science experiments!
For campers who have completed grades 5-8.
GAS camp will run concurrently with MADD Camp. Campers will have meals together and occasionally overlap activities like worship and waterfront time, but most programming will be separate.
Start Date: Sunday, July 27 2014
Start Time: 4:00 pm
End Date: Friday, August 1 2014
End Time: 1:00 pm