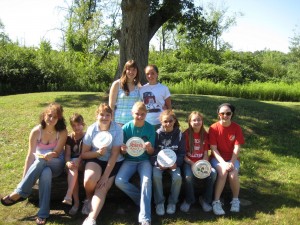 Volunteering as a Camp Talahi counselor is a fun and rewarding experience! If you love working with kids and have a week to spare this summer, come join us.
Our Counselors volunteer for one 3, 5 or 7 day camp session. During that time they supervise a group of 6 to 8 campers; providing emotional support, encouraging them to try new activities and meet new friends. The daily schedule and camp activities are planned by the Camp Dean and Summer Program Director.
To apply to be a counselor at Camp Talahi, please start by clicking the link below and filling out the form. We'll put you in touch with the dean for your session to start making plans!
Please note that all volunteer counselors will need to undergo a background check. We'll be asking you to complete a background check consent form and other paperwork once you're assigned to a camp.