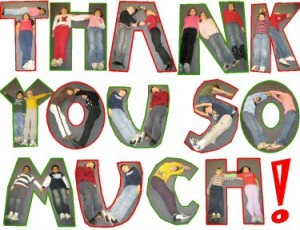 We are SOOO thankful and proud and excited to announce that our $10,000 matching campaign met its goal, raising a total of $20,000 for Camp Talahi! Thank you to all our donors!
It was incredibly inspiring to see the outpouring of support from so many churches (18 in all), and from people in the pews who donated $1 at a time to help us make it possible for the UCC to have an outdoor ministry in Michigan!
As you can see from our last fundraising post, we thought we had raised a very respectable $9,300 and were so happy about it – and then we got a last minute message with this wonderful story:
When Terry Butz (a Talahi mom!), who was collecting all the donations at First Congregational UCC of Romeo added it up and saw that we were so close to our $10,000 goal, she and her husband decided to donate the remaining funds! She had to call him in India where he was working and they chose to top off the donation. THANK YOU Rob and Terry!
Again, we are so grateful to ALL the individuals and churches that have helped get Talahi to where we are! One year ago, reopening Talahi was just a dream – and now it's really happening because of the faith and support of our church families!
Thanks to all the Matching Campaign donors:
Churches:
First Congregational in Charleviox
First Congregational Church, UCC of Romeo
St. James UCC in Casco
St. Paul UCC in Warren
First Congregational UCC in Birmingham
First Congregational UCC in Union City
Emanuel UCC in Manchester
St. Johns in Port Huron
Salem UCC
Pilgrim Lansing UCC
First Congregational New Baltimore
Woodside UCC in Flint
Hope UCC in Fraser
First Congregational UCC in Armada
Webster UCC in Dexter
St. Johns Brotherhood in Wyandotte
St. James in UCC Saline
St. Pauls UCC in Dexter
Individuals:
D. Stonebreaker
K. Stonebreaker
Margo Allen
Lucy Mendendorp
Rob and Terry Butz
And of course, thanks to our incredible anonymous donor from the First Congregational Church, UCC of Romeo – none of this would have been possible without you!
Thanks to every one for helping us pull through! It's what Talahi is all about – people working together to make amazing things happen (just like these awesome mini campers)