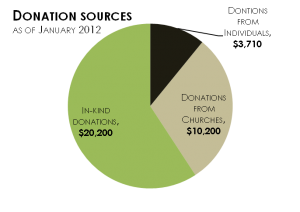 It has been just 6 weeks since the Camp Talahi Retreat and Nature Center launched its first fundraising campaign. So far we have raised over $3,700 from new members and church fundraisers! Thank you everyone!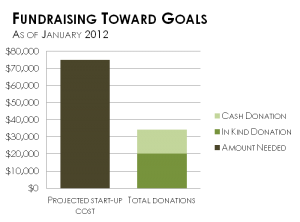 We have also had a generous offer to match up to 10,000 from a donor at First Congregational Church, UCC of Romeo! We know many churches have started fundraising for this goal and their donations haven't even been counted yet! Thank you and keep up the great work!
Of course, we do still have a way to go, but our goal is in sight! We have received some generous in-kind donations, including accounting services, legal services and graphic design, which chopped over $20,000 off our budget!
We also figured out some ways to reduce our opening cost by about $25,000 from our original plan (of $100,000) and still run an excellent program. Now, we need about $40,000 more before camp opens on April 1.
We have come so far since we thought that camp would be sold and never reopened! This is an incredible opportunity to change the lives of a new generation of young people. So, how do we get there?
This could raise as much as $20,000 for camp, getting us halfway to our goal!
Did you just get a tax refund this year? Please consider giving $100 and becoming part of Camp Talahi's future.
3. Talk to your church about giving
Grace UCC in Grosse Pointe donated $10,000 in start-up funds, without which we would never be where we are today! Could your church help invest in UCC kids at Camp Talahi? Please contact info@talahifamily.com.