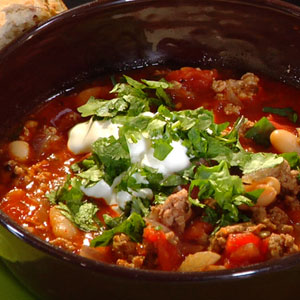 Title: Chili Cookoff and Bunco Night
Location: St. James Church, Saline MI
Description: St James Church is challenge other area churches to a chili cook-off/bunco afternoon.
We are looking for other churches who think they have the best Chili. Customers will pay for a ticket to taste the different chilis, cast their vote for the one they like the best, and get a bowl full of that kind for lunch. The winner will get a trophy to display at their church for one year.
THE BEST PART IS… ALL MONEY RAISED GOES TO CAMP TALAHI!!!!!!
Afterwards we will play bunco for fun. (According to Wikipedia, "Bunco is a social dice game involving 100% luck and no skill… with simple rules") It promises to be a fun afternoon!
Location
St. James United Church of Christ
11005 W. Michigan Avenue
Saline, MI 48176
contact info@camptalahi.org for more details!
Date: Sunday, February 12, 2012
Start Time: 1:00 pm
End Time: 4:00 pm
Click here to download a printable flyer for the event!