One of our most popular camps, Adventure Camp is an action-packed week filled with every bit of the traditional summer camp experience. Highlights of Adventure Camp include horseback riding and a river canoe trip! Our braver campers will have the opportunity to learn Wilderness Survival and back-country camping. All of our campers will also be able to swim, fish, roast marshmallows, and expand on their relationship with God through active and engaging worship services.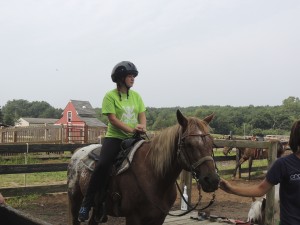 Adventure Camp is designed for campers who have completed grades 6-8.
Start Date: Sunday, July 6, 2014
Start Time: 4:00 pm
End Date: Friday, July 11, 2014
End Time: 1:00 pm
Below, please find copies of the 2 additional forms needed for Adventure Camp.
–PERMISSION FOR OFF SITE TRAVEL